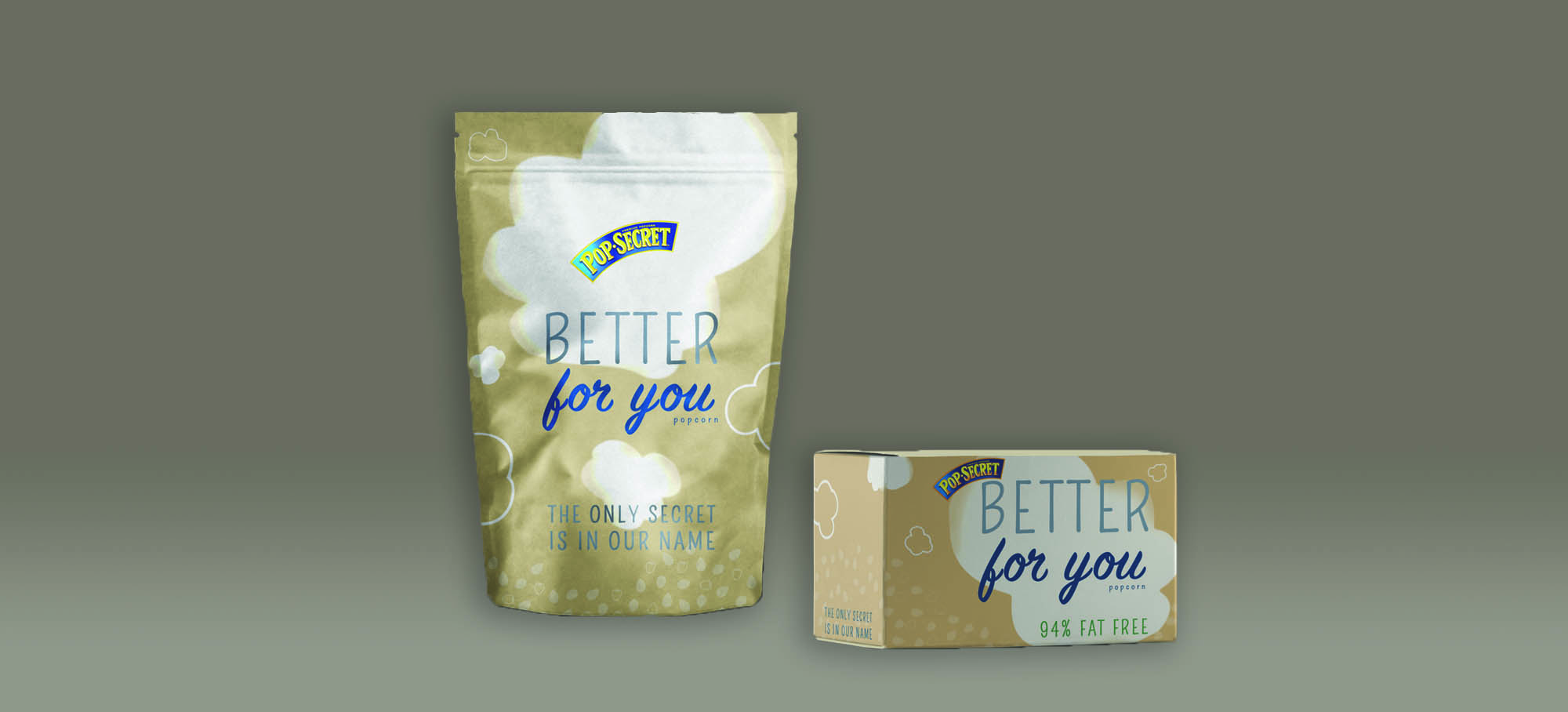 Pop Secret line extension
This is currently a piece that's under construction. The project was essentially, "Find some type of flaw in a product's packaging and fix it." We noticed that Pop Secret's "healthier" line of popcorn didn't seem to appear that way on the shelf. With more research, we also discovered that the leading popcorn brand sells pre-popped popcorn and not microwavable.
We decided to create a line extension as well as a line rebrand to solve this particular problem. Pop Secret doesn't have pre-popped popcorn like the leading competitor, so we thought this was important in the line extension. Using lighter and friendlier colors help the product seem Better for You, and they'll also stand out on a shelf. See below for a peek into my process before the final solution.